Wait! Before you buy the standard version... Get More Than 2600 Fresh New Kits And Make The Best Beats On The Block!
Every Niche Is Represented With Over 700MB Of Extra Sounds!
Decide on the Dr. Drum beat maker and in just a few minutes, you'll be able to download it right to your computer and start making beats that go boom!
But, before you place your order I want to tell you about something special that can make your beats even more hardcore than before.
You could be one of the first people anywhere to take advantage of this cutting edge special offer.
You see, I've been using Dr. Drum for a while now. And over time I've realized that it could be even better.
That's why I've created a new package – Dr. Drum Platinum – that contains more than two gigs of new kits.
Dr. Drum was always 10 times better than any beat generating software out there, but now with these new kits it rocks the house!
These kits allow you to make even more beats than before. And, this upgrade is only available for a limited time!
Every DJ has their own personal style. Some like dub-step, some like crunk and some just chill out with trance. It doesn't matter what you groove on – the Dr. Drum Platinum set has it with the new 700MB kit upgrade.
These kits give you even more options when you are ready to lay down tracks and get serious about your beats. You'll have lots more sounds than ever before and be able to mix to the max.
You'll be able to import these kits to any tracks you are laying down in a matter of seconds. You can even mix and match between different kits to create an entirely new sound that will be your own!
It takes the Dr. Drum experience to the max!
I've personally selected these kits to make sure that they cover any type of music you want to create with Dr. Drum. I've gone through each kit and made sure they are the highest quality possible. They will help you rock out!
It took me months to select and sort these new kits out to make sure they are perfect for anyone who wants to lay down beats with Dr. Drum. I did so because I am dedicated to making the Dr. Drum experience as hopping as possible.
Now, I could charge you an arm and a leg for these new kits – because they will give you hundreds of new options when it comes down to making your beats. But I'm in this for the music, not the Benjamins.
So, you have to ask yourself: Do I want more kits right now so I can be a super DJ, or do I want to risk never having access to these kits again?
You could pay a fortune to buy two gigs worth of kits from other people – or you can make the decision now to grab these kits and put them in the mix today!
I think the choice is easy!
You'll find sites out there that claim to offer you new kits for your beat maker for free. But those sites are bogus. We all know nothing is really free and you only get what you pay for.
Most of those people offering you free kits haven't got the license to the music. That means that if you download their kits and use them in your mix, you could get sued by the record companies.
And, you'll never be able to sell the tracks you lay down because you won't have the rights to the kits you've used.
Some of the free kits out there even contain viruses and malware that can destroy your computer. Do you want to risk that just to get a kicking groove?
You don't have to worry about that when you also purchase Dr. Drum Platinum today!
I've made sure I've got all the licenses to every track in every kit. You can use them however you want, and never have to worry about getting sued. And, I've made sure that each kit is completely virus free.
That's why these are the kits you want! They let you lay down smoking hot tracks without getting burned ever!
All you have to do is hit the button below and you'll get these kits automatically with your Dr. Drum download.
It's so easy, you'd be a fool not to do it!
It's really simple – the more kits you have, the more beats you can lay down!
When it comes to creating beats, you want access to the newest and best kits possible – so you don't sound too old school.
You don't want to get stuck with out of date kits your dad would dance to; you want new beats that give you up to date sounds.
That's what you get with Dr. Drum Platinum – but this offer is only available if you also purchase now.
So, if you want to have the best beats in the block, hit the button right now – and get 700MB of fresh new kits that will take your tracks to the next level!
Yes, I want to also purchase Dr. Drum Platinum now.
Yes, I want the best new kits available anywhere for my Dr. Drum software.
Yes, I know that these kits cover every niche possible!
Yes, I understand that these are professional quality kits and not some low grade MP3s.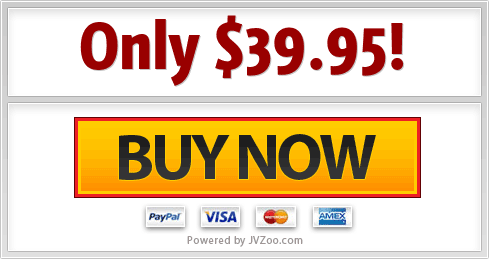 No Thanks, I want the standard version